Customer Hearing Requirements – A Business Checklist
Catering to customer hearing requirements who are hard of hearing is essential for all businesses.
Not only is it illegal not to provide this support, it also makes good business sense that you should cater to the estimated 15% of people that suffer from some form of hearing loss.
We all know how important it is to ensure that those who are hard of hearing are fully supported and catered to in businesses and public buildings.
If you're hoping to enhance your business' ability to cater to these individuals, you should certainly consider making a to-do list.
From installing an induction loop to training staff in basic British Sign Language, here's an example checklist, with all the information you need to make sure you're meeting the hearing requirements of your customers and staff and putting the right loop system in place to serve their needs.
Look At Your Existing Systems
Whatever your circumstances are, it's important to consider the existing systems you have in place.
Perhaps you're a brand-new business in a brand-new building and need to create a hearing provision from scratch.
Maybe you're an established business moving to new premises and trying to ensure you meet your legal obligations.
Perhaps your existing hearing accessibility systems are outdated and in need of a refresh.
Take a look at the existing systems you have in place and start to think about what needs to be done to bring them up to the legal standard.
Think About the Systems You Need
This is perhaps the most important point on your checklist and can be broken down into a number of smaller points.
You need to ensure that the hearing systems in your business are actually fit for purpose, otherwise, there's little point in having them at all.
Consider how many fixed points of sale locations there are around your business.
These may include reception desks, kiosks or conventional checkouts – they'll all need a fixed hearing loop system.
The public areas in your business will also need a system that covers the whole room – so if you operate a café, or if you run a small local art gallery, you'll need to ensure the entire space is covered by some form of hearing aid loop system.
You'll also need to think about things like overspill.
Steps may need to be taken to ensure privacy for those using hearing loops – for example, if you operate a financial service, or a clinic in the medical sector.
The last thing you need is for everyone in your waiting room to be able to hear exactly what's being said in one of the adjacent offices.
This is where conducting a hearing loop design survey can help you finalise plans.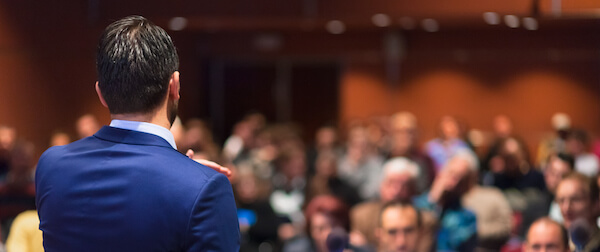 Perform a Site Assessment
Carry out a full site assessment to ensure that your hearing loop system will provide acceptable coverage in the key areas.
If you're in any doubt about this part, don't hesitate to call in the experts.
They will be better placed to double-check power and voltage requirements and verify that your building is suitable for an induction loop system.
Consider Downtime
Will the installation of your hearing loop mean any downtime for your business?
If you close over the weekend, this may be the perfect time to install.
If you're open around-the-clock, it might be trickier to find the time to complete the installation.
Depending on the size of the premises, installation should take no more than a couple of days, but it's important to plan for this downtime and factor it into your calculations.
Ensure All Your Staff Receives Training
There's no point in investing in a fully functional hearing loop system if none of your staff understands how it works or how to use it.
After all, untrained staff may end up disabling the system by mistake, or be unable to communicate with someone who needs it.
It's important that you provide training for each member of staff that will be expected to use the system.
Create a Maintenance Schedule
Like all electronic equipment, your hearing loop will require maintenance from time to time.
It's important to have this scheduled regularly, otherwise, you could be operating a faulty system and have no idea that it is the case.
Your hard of hearing customers certainly won't be pleased, and it'll mean you've ended up paying for a system that isn't doing what it's supposed to.
Speak to hearing loop experts about your options when it comes to maintenance.
Many will offer repair and maintenance packages to suit you and your business, so there's no excuse for having a faulty induction loop.
Make Provision for Employees
It's not only customers you need to be thinking about providing hearing loops for – there's also a strong chance that a member of your team may be hard of hearing.
In this instance, you must ensure that you make modifications to their immediate workspace to ensure they have adequate access to a hearing loop as the bare minimum.
Think About Other Accessibility Options
As well as fitting a hearing loop system to cover the main parts of your business, you'll need to think about the other accessibility provisions you need to make.
These can include providing subtitles or written documents for those who are hard of hearing, to ensure they fully understand the terms of the service they're using.
The Text Relay service is also very useful.
This allows people who are hard of hearing to communicate with anyone in the world using a telephone.
This may be particularly useful if you have an employee who is hard of hearing.
Consider the British Sign Language Training
Many businesses also invest in British Sign Language training for their employees.
This can be very useful for those who are hard of hearing – and it demonstrates to them that you care about communicating effectively with them.
British Sign Language can also be used in the few areas of your business that an induction loop may not cover.
Book A Consultation with the Specialists at HearingLoop.co.uk
Hearing loops are a vital addition to any business, public building or domestic setting.
To learn more about hearing loops and hearing aids, or to browse the widest range of audio-frequency induction loop equipment in the UK, visit hearingloop.co.uk