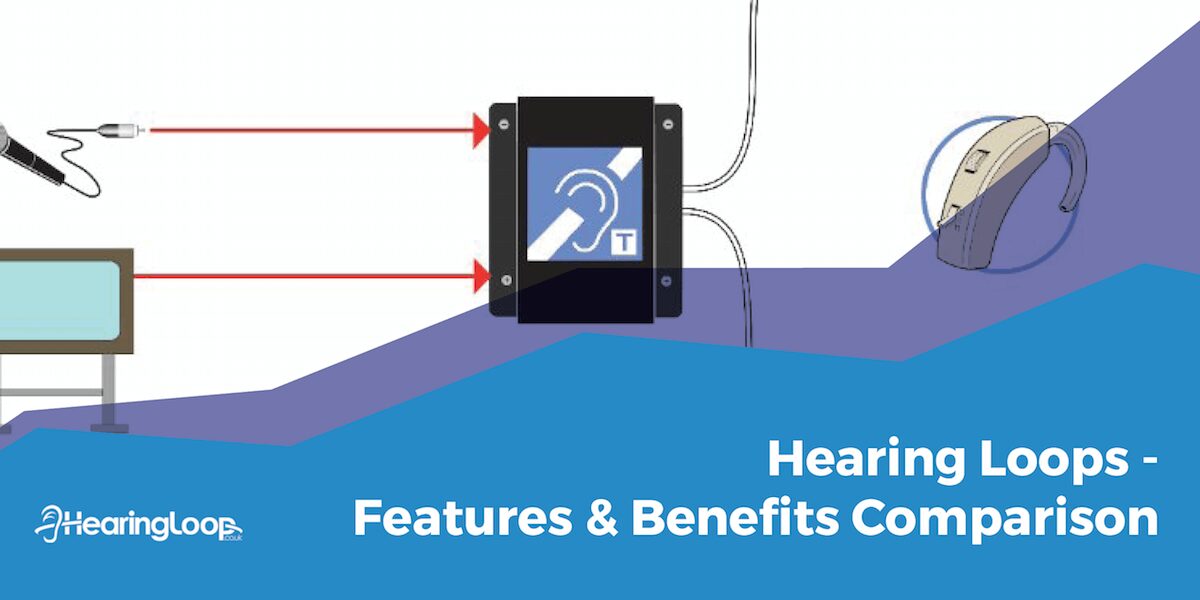 Hearing Loop Features and Benefits Comparison
Having a simple guide to hearing loop features and benefits is essential. Hearing loop technology also known as an (induction loop system) has come a very long way since this tech was first introduced to buildings as a means of creating more efficient and inclusive spaces.
It is now possible to pick the hearing loop which not only suits your needs in terms of portability or reliability but also to get far more advanced with your choice.
Pre Purchase Considerations
Before making a purchase, it's important to consider precisely where the loop will go, and therefore who will encounter it.
Ensuring everyone who needs to access your induction loop system will be able to use it correctly and benefit from the assistance it provides, you will need to undertake a careful analysis especially around the space it's designed for.
Each venue presents its own unique challenges and benefits when it comes to transmitting sound to a hearing device.
Most of these elements can be examined in detail during your hearing loop design survey that a company like Hearingloop.co.uk can provide for you.
However to get started let's take a closer look at some of the most popular venues for hearing loops.
Also the differences between the devices suited to these spaces in a features and benefits comparison.
Meeting Room Hearing Loops
Meeting and conference rooms are often laid out very differently from commercial premises with a customer-leading focus.

The layout of the room will change dependent upon the number of people attending a meeting, and the requirements of each space.

Under the umbrella term 'meeting room', this could include everything from a small and intimate roundtable to a larger conference space.
Whilst some sound-enhancing equipment relies on the expensive and impractical solution of placing microphones beside each potential speaker, a much smarter way of approaching listening problems in the room is to introduce an induction loop system designed for that space.
Installing a hearing loop system into a larger room is more complicated than within smaller meeting spaces.
However, some equipment can be connected to an existing public-address system (particularly in the case of portable hearing loops) enabling anything said by anyone in the room to be picked up by the magnetic loop created.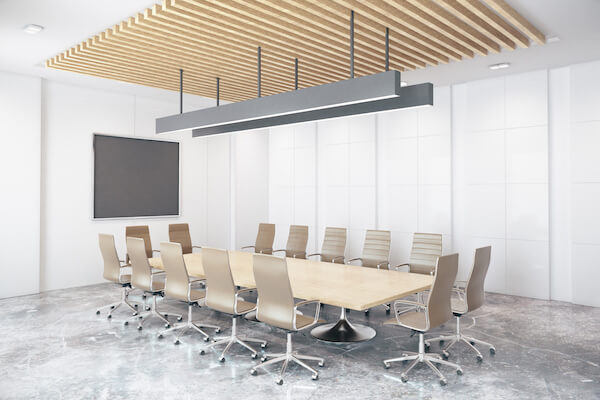 Vehicle Induction Loops
These miniature induction loop amplifiers are great for using on the move in a car, taxi, or bus.

Their petite size means they can be attached to a dashboard or cigarette lighter for the ultimate in portable usability while driving.

These are multi-use, as both the driver of any given vehicle and their passengers can make use of them, helping to make travelling by car safe for people who have hearing impairments.
Everyone from bus drivers to taxi drivers could consider these induction loops as a commercial benefit for their business, as a helpful and inclusive add-on which helps make all travellers feel valued and understood.
These compact mini-induction loops include an AMT microphone, a pre-formed loop and an AFILS fitted sticker for making clear to everyone travelling in the vehicle that the system is installed and in-place, ready for use.
Legislation has arrived

which states every doctor's surgery requires a hearing loop as standard.

The benefits of installing one are numerous, allowing all patients in a doctor's office to clearly understand what's being said to them by both medical practitioners and administrative staff, so they can respond accordingly.

In some cases, installing a hearing loop in this setting could even prove life-saving.
In addition to doctor's surgeries, the same technology will be required in hospitals too, ensuring all hearing-impaired individuals are able to use the service as and when they need it.
As with other forms of induction loops, the system used in a doctor's office, dentist or hospital reduces background noise by transmitting noise directly to the user's hearing aid, helping the user hear clearly.
In addition to the potentially helpful consequences for their health, this form of induction hearing loop can help a visitor to a healthcare venue feel much more comfortable and secure amid the hustle and bustle, providing major wellness benefits.
Some of the primary hearing loops for this segment are portable, ensuring they're always available at the most helpful point of patient need.
Care Home Induction Loops
Care homes are another space which can benefit significantly from the use of an induction loop, helping ensure the smooth flow of communication.

This will in turn help provide residents with a better standard of living, proving failure to be understood needn't simply be viewed as an inevitable consequence of hearing impairment.

The effects on resident contentment after installation can be dramatic, and yet installing such a system does not have to be disruptive or troublesome for care home residents.
Instead, you can opt for a specialist commercial system or choose one which is developed from the same principles as a home system, for seamless integration into living spaces.
Home Hearing Loops
In a home-setting, some of the key factors for a hearing loop system are ensuring the system is discrete and yet effective.

The coverage is also important, as different homes will have different layouts and therefore different needs if opting for a fixed system.
Domestic induction loops can be fitted to cover an entire room or provide more localised assistance by being fixed to a chair, sofa or television for effective and helpful coverage without intruding upon the lives of anyone residing in the property.
Whether home-installed hearing loops are designed for communicating with others or simply hearing the television or radio with more clarity, they can provide fantastic results for the hearing impaired.
Book A Consultation With The Specialists At HearingLoop.co.uk
Interested in finding out more about the latest hearing loops for a wide variety of settings?
With a skilled and experienced team of staff and a website packed with information and hearing loops designed to relieve the effects of hearing impairment, contact us today for guidance and advice on finding the right hearing loop for your needs.