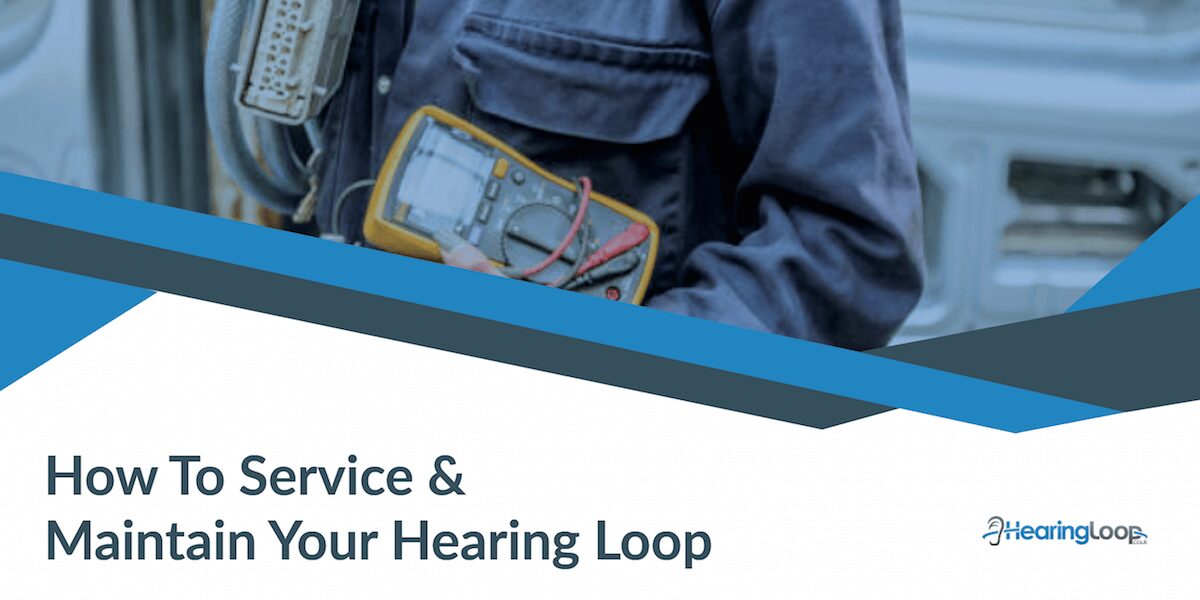 Hearing Loop Maintenance
Focussing on hearing loop maintenance is essential to keep your system in top shape and your visitors, customers and staff catered for.
How To Service & Maintain Your Hearing Loop
Installing a hearing loop is a fantastic step towards creating a more inclusive and welcoming environment for the hearing impaired.
Because of the Equalities Act of 2010, it's also a legal requirement for all businesses to take reasonable measures towards making their workplaces and spaces more suitable for those with auditory impairment.
Hearing loops (or induction loops as they are sometimes called) are perfect for hearing aid users.
However, with so many different types of hearing loop available, it can be tricky to discover how much servicing and maintenance is required.
Yet maintenance and servicing of your induction loop is part of ensuring you remain within the strictures of UK law, so should be taken very seriously by all who adhere to this piece of legislation.
Why Do I Need To Maintain My Hearing Loop?
Whilst some hearing loops are poorly installed in the first instance, even those which were installed accurately can degrade over time if not regularly checked and monitored.
Consider that
The acoustics of rooms change

Buildings change,

Needs of users change and

Equipment can break
All of these factors are possible, and therefore adding a standard check to your building maintenance is essential.
It is also required that these checks are carried out by a 'responsible person' to ensure they are effective.
How Often Does The Hearing Loop Need To Be Maintained & Serviced?
Normally, an annual check should be sufficient.
If unless you discover a problem which requires more urgent care.
Weekly checks by a member of staff can also be helpful for spotting problems before they become larger and more difficult to solve, and any issues identified can be brought to the attention of a specialist in hearing loops.
Choosing an installer who is also able to assist with maintenance is the perfect way to ensure you have the right level of expertise on hand as and when you need it.
So, what does your maintenance and service check generally involve?
Testing & Maintenance Check Essentials
Each maintenance test of your hearing loop will include a few essential elements to ensure it's in good working order.
This is essential to make sure the equipment is still providing value to your hearing-impaired users or staff members.
Site Testing & Commissioning
Whilst you will have carried out site testing via your survey prior to installation, it is still important to regularly check whether any new developments in the building are creating obstructions which could affect your loop system.
The effects could be either subtle or dramatic depending on the nature of any such changes,
Carrying out regular tests from a qualified person for warning signs is essential.
Regular tests help identify issues such as if you were to add
New metal to the building (which can be catastrophic to the system) or

Install any other obstructive design elements
This proactive approach helps to catch issues on your hearing loop well before the damage is done or you are forced to alter the system to adapt to the new environment and realities.
Subsequently, commissioning should be carried out post-installation to make sure all the elements of your new equipment comply with existing structures on performance.
This is most commonly carried out by your installing engineer, who can help to identify any faults in the system and rectify them and provide any necessary solutions at the source.
If there are any building changes, a similar process will have to be undertaken once more.
Conduct Simple Staff Checks
As your induction loop system is installed with the aim of helping your hearing-aid users hear a better quality sound (and alleviate unwanted background noise), your induction loop needs to stay fully functional to work effectively.
Even the slightest glitch and it ceases to be effective.
Regular auditing by a responsible member of staff helps to catch bigger issues before they have a chance to develop.
Whilst the steps will vary depending on the specific loop you have installed, you will have to identify
Your induction loop amplifier,

Ensure it is switched on,

And check the input signal and sounds are transmitting.
If when listening to the loop system a hearing-aid wearer can clearly catch speech on a continuous basis, with a comfortable volume, then your system is operational.
If they can't, then there is an issue with the system which should be reported and referred on to a specialist.
However, an end-user cannot always identify underlying issues, and as each hearing aid is calibrated to the user, this is certainly not the ideal way to test.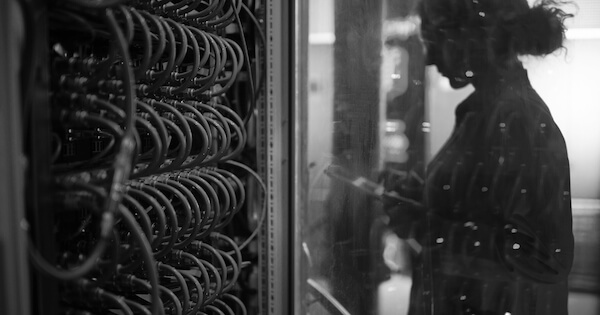 Calling In The Hearing Loop Experts
For your regular system checks, it's important not to go it alone.
All simple checks can be flawed, so be sure to contact a skilled installer and maintenance company who can check all the key components of your system for issues.
A suitable maintenance company will be able to check everything from
The calibration of your equipment and amplifiers,

Ensuring the accurate transmission of sound,

To visually inspecting all of the components

And repairing or replacing those which require a little added TLC.
There are other benefits which even the most responsible member of staff is not able to assist with.
Such as
Testing the sound field strength via in-depth meter readings, and reporting back the findings

Listening to the loop system and reporting any problems discovered,

And training your members of staff in conducting basic maintenance checks to the best of their ability
All resulting in you'll be assured your equipment is still serving its purpose for the hearing impaired.
Book A Consultation with the Specialists at HearingLoop.co.uk
Still unsure how to maintain your hearing loop?
Get in touch with HearingLoop.co.uk, the UK's hearing loop specialists.
We have optional contracts to cover all your maintenance, starting at just £85 per year.
Contact us today for a no pressure, in-depth discussion of your installation and maintenance needs, or browse the website for information on the right hearing loop equipment for you.
You can also learn more about hearing loops and hearing aids download our FREE guide