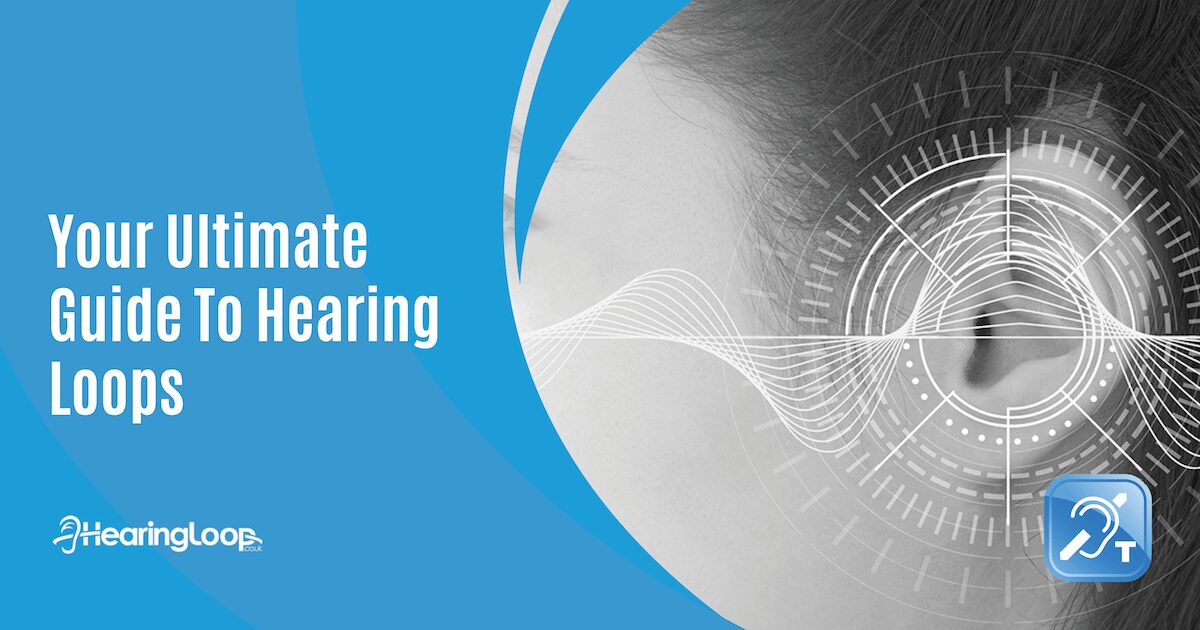 Your Ultimate Guide To Hearing Loops
Whilst it's disappointing that Hearing Loops awareness is low in many organisations, we're all now lucky enough to live in a world where staggering digital advancements have changed the way we live our lives.
Technology is now at a point where we can order food to our doorstep with a few taps on a screen, or have video conferences with colleagues on the other side of the planet in full HD, but yet hearing loop awareness amongst business owners remains critically low.
So Why Are Hearing Loops Still Such A Rarity?
Hearing loop technology has been around for decades, and for those who are hard of hearing, these simple systems are a godsend.
They make it possible to deliver the spoken word directly to a person's hearing aid with minimal distractions or background noise.
With the help of a hearing loop, those who are hard of hearing can get on with their lives, performing simple tasks like going to the shops, attending work conferences or watching television without subtitles in their own homes.
Hearing Loss Affects Over 10m People In The UK Alone
Did you know that there are around 10m people in the UK with some form of hearing loss, many of whom wear hearing aids?
In fact, it works out as one in six people.
That's a huge cross-section of people who could be alienated by businesses not providing hearing loop equipment; it's estimated this group could be worth as much as £4bn per year to businesses.
It's clear to see that hearing loops are a necessity for businesses – but many organisations in the UK have outdated hearing loop systems which simply don't work.
Those who are hard of hearing often find that staff aren't trained in the use of hearing loop systems either.
Some businesses don't have a system at all, which means they're actually flouting the Equalities Act.
If you're thinking of having a full hearing loops system installed in your business, or if you're hard of hearing and want to know what more can be done to accommodate your needs, here's everything you need to know about hearing loops.
What Are Hearing Loops?
If you're wondering, what is a hearing loop and do I need one, chances are that you're considering this for your business for the first time.
Hearing loops, also known as induction loop systems, are unique sound systems used by those who wear hearing aids.
These systems send a wireless, magnetic signal to an individual's hearing aid, delivering certain sounds directly to their ears.
When hearing aids are turned to their regular setting, they amplify all the noise in the surrounding area
Hearing Aids & Hearing Loop Compatibility
But when the hearing aid is switched to the 'T' setting (or the loop programme), this helps to cut out the background noise and focus on only the sounds being picked up by the loop system microphone.
For example, if you're at the checkout of the supermarket and have your hearing aid tuned into the induction loop system, you should be able to hear the words of the checkout assistant perfectly, rather than having to strain to hear them over the other ambient sounds you find in a supermarket.
Of course, this is just an example of the features and capabilities of a hearing loop system.
They're not just limited to counters, they can be used in a number of different settings to help support those who are hard of hearing.
Hearing loops are inconspicuous, cost-effective and can be used by any number of users at the same time.
Clear, high-quality sound is delivered directly into compatible hearing aids, with no need for an extra headset or receiver.
Those who are hard of hearing can ultimately communicate more clearly and effectively, even in noisy environments.
Hearing Loop Compliance – What You Need To Know
According to the Equalities Act 2010 (an act which combined a number of previous laws, including the Disability Discrimination Act), businesses and other organisations are required by law to provide hearing loop systems for their service users. The law states:
"Service providers are required to make changes, where needed, to improve service for disabled customers or potential customers".
The legislation requires that all business owners and service providers make 'reasonable adjustments' to ensure that disabled service users are not discriminated against.
Having up-to-date and fully functional induction loop equipment is certainly considered to be a 'reasonable adjustment' that businesses should make.
Signage is also important when complying with legislation that affects hearing loops.
After all, what's the point in having an induction loop system installed if nobody is aware that they can use it? The requirements of the act can only be met if:
"…the presence of an induction loop or infrared hearing enhancement system is indicated by the standard symbol."
Any failure by a business to make these reasonable changes, and ensure appropriate signage is on display, could be classed as unlawful discrimination.
Plus, aside from the legal ramifications of not having a hearing loop system, it's good customer practice to cater to everyone equally.
As mentioned earlier, the hard of hearing could be worth up to £4bn in custom to UK businesses, and making your services accessible to hearing aid wearers could provide your business with additional revenue.
The Multiple Uses Of Hearing Loops
Induction loop systems are most commonly seen at shop counters.
They can be found at supermarkets, newsagents, cafes and other retail locations, helping the hard of hearing to communicate with staff more effectively.
But did you know that there are many uses for hearing loops and that they can also be installed in a multitude of other locations?
It's not just shops and cafes that can benefit from having an induction loop system. Here are some examples of other businesses and organisations that could benefit from installing a system:
Cinema, theatre or performance space. Going to see a film or a play can be tough for the hard of hearing, but why should they miss out on important cultural moments? An induction loop can help send speech from the film or performance directly to their hearing aid.
Museums and galleries. These places, which often offer guided tours or talks, can also help the hard of hearing enjoy their visit with induction loops.
Health services. When being treated for an illness, it's vital that the hard of hearing can properly understand what their practitioner is saying to them. From GP's surgeries to dental clinics, these venues should all have fully functioning hearing loops.
Vehicles. These induction loops are perfect for personal cars, buses, taxis and coaches, and ensure that the hard of hearing are catered to when they're out and about.
Home hearing loops. These domestic systems are ideal for living spaces, studies or TV rooms, discreetly amplifying all sorts of everyday sounds without background noise.
Customers Hearing Requirements – A To-Do List
We've established how important it is to cater for customers that are hard of hearing.
As well as it being illegal not to provide this support, it also makes excellent business sense.
If you're hoping to enhance your business' ability to cater to customers' hearing requirements, you should consider making a hearing loop system to-do list.
Of course, installing or updating your induction loop should be near the top of the list.
They're a cost-effective way to break down communication barriers and make your business more accessible to the hard of hearing.
They're easily installed in the workplace with minimal disruption, and they'll make your business a more pleasant place to be for those with hearing aids.
They'll need to understand how to use the systems, after all.
Many businesses also invest in British Sign Language training for their employees.
Providing subtitles or written documents where you can also be helpful for those who are hard of hearing.
These are all things to think about when putting together your checklist.
Hearing Loop System Types
There are two main types of hearing loop systems: fixed and portable.
There are a number of benefits to both of these system types – it's up to you to decide which option is better suited to your business.
Fixed Induction Loop Systems
As the name suggests, are permanently wired into a certain location.
They're ideal for locations like ticketing kiosks, customer service desks or checkouts, which are likely to remain in the same position.
Having a fixed system like this means that there will always be hearing aid support in one location – it's reliable for both businesses and customers.
Portable Hearing Loop Systems
These are also available and slightly more flexible, as they can be carried or moved around as necessary.
They're better suited to small rooms, however, they may need a little more attention than a fixed hearing loop system.
You may need to change the batteries regularly, and it's important to keep track of where the portable system is located at all times.
With portable systems, there's also a risk that they may need to be operated by a member of staff who hasn't necessarily been trained in using them.
However, despite these obstacles, portable systems remain the option of choice for many businesses looking for a hearing loop solution.
Hearing Loop Features And Benefits Comparison
Hearing loop technology has come so far.
There are now hearing loop systems designed for a multitude of different settings and scenarios, from meeting rooms and vehicles to TV rooms and doctor's surgeries.
Here are some of the features and benefits of hearing loops for businesses:
Meeting room hearing loops, these can cover the whole room with the magnetic loop, so anything said by any individual in the meeting is picked up.
Vehicle induction loops, these are miniature induction loop amplifiers, with ports that make them suitable for mounting on the dashboard or connecting to a cigarette lighter.
Doctor's surgery hearing loops, these are often designed to be suitable for one-to-one meetings, as you might have in a doctor's office.
Home hearing loops – these are carefully designed to be discreet and are easy for anyone to install.
Conducting A Hearing Loop Design Survey
Before you even think about having a hearing loop system installed or updated, you'll need to conduct a full hearing loop design survey.
As well as establishing the most appropriate place for a hearing loop installation, the survey will test for electromagnetic background noise and any metal used in the construction of the building.
The survey may also include the laying of a test loop to check it's a viable solution.
Installation And Commissioning FAQs
Naturally, if you're new to the world of hearing loops, you'll have a lot of questions. Which type of induction loop systems is best suited to me and my business?
What will the maintenance consist of?
Are there circumstances or environments where a hearing loop cannot be installed?
These are all questions that you'll need the answers to before you can have your system designed and set up.
You'll want to get your hearing loop system right the first time, so it's worth carrying out as much research as possible to ensure there's nothing you've missed or overlooked.
Organisations such as the NCHA are a great reference for all aspects of supporting hearing in the community.
Service And Maintenance Of Hearing Loops
Like any system installed within your business – lifts, security cameras, IT systems – you'll need to have your hearing loop system serviced regularly.
This ensures full compliance with the Equalities Act and helps your business to get the most out of the system you've installed.
In looking for a service and maintenance provider for your hearing loop system, you should be seeking a company that will provide annual testing, calibration of all equipment, full training to your staff members and repair or replacement of components wherever necessary.
A maintenance contract which ticks all these boxes will help ensure your hearing loop system continues to serve the needs of your hard of hearing customers and staff.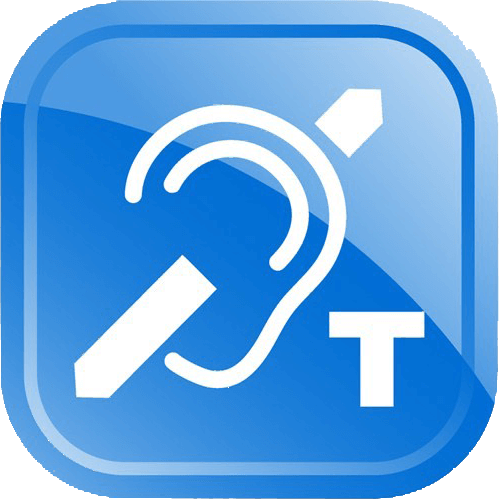 Trust The Professionals At HearingLoop.co.uk
Here at hearingloop.co.uk, we provide a comprehensive selection of hearing loop systems that can be adapted to suit the needs of any business or home.
With the widest range of audio-frequency induction loop equipment in the UK, we can ensure the needs of your customers and staff are met, as well as helping you comply with the relevant legislation surrounding support for the hard of hearing.
Browse our collection of induction loop systems today to find a solution that meets your needs – or contact our team today for help choosing an appropriate system.