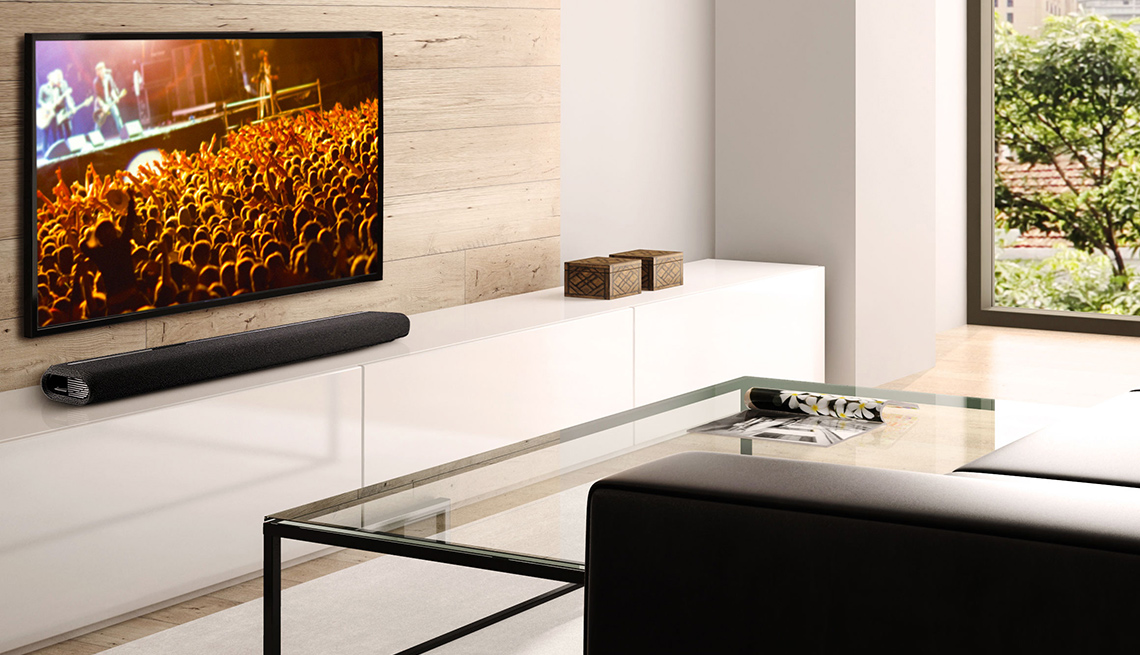 What is a Hearing Aid Loop System for TV?
Sometimes, it's just nice to sit back and watch some TV every once in a while. For many of us, however, actively listening to what's going on in our favourite programmes can sometimes become quite difficult. Even with hearing aids, it's not always simple to be able to tune in and pay attention to specific sounds, voices and moments. That's why more and more people are investing in a hearing aid loop system for TV watching.
If you're tired of having to increase the volume on your TV to the point where others might feel uncomfortable, then it makes sense to invest in your own private loop system – just for your set, and purely for your own hearing aid to tune into. Much like other hearing loop systems you'll find out in public spaces, you can plug these units directly into your entertainment setup and benefit from clearer sound.
If it's your first time considering a TV hearing aid loop, it makes sense to read more about the technology before you get started. Let's break things down in a little more detail.
What does a hearing aid loop system do?
Simply put, a hearing aid loop system helps those with hearing aids to better control their needs when it comes to the TV volume. Regardless of the quality or type of hearing aid you use, sometimes it can feel as though the volume of the television is never quite loud enough. In fact, even if you live alone, it can be difficult to set your television at the desired volume if you have semi-detached neighbours!
That is where a top-quality hearing aid loop system for TV entertainment comes in handy. It allows anyone with a hearing aid to be able to adjust the volume of the TV, directly via their aids, without actually having to change the volume of the programme being watched.
Connected to your TV and/or entertainment system, this means that your programmes are directly amplified to your hearing aid – meaning no more having to lean forward to hear what people are saying. It also means you won't have to worry about relying on subtitles all the time!
How does a hearing aid loop system work?
So, how does the hearing aid loop system for a TV magically send sound to your hearing aid (to be changed in volume), without disrupting the sound for anyone else? It's not magic – but it is a fantastic piece of engineering.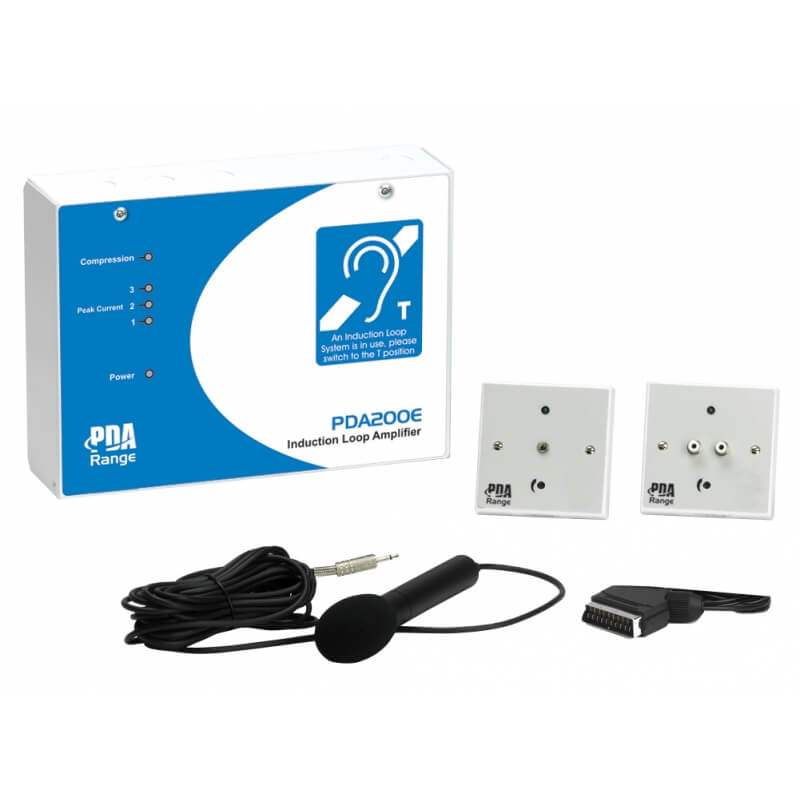 Essentially, your hearing aid loop system connects to the TV's sound system via cable or a wireless connection, then translates the sound before sending it to your hearing aid via magnetic sound waves.
Your hearing aid then picks up the sound, ready to adjust the volume as you please. It will definitely seem like magic when you use it – but again, it's just amazingly efficient engineering!
This means that you barely have to do a thing to carefully adjust your TV's volume so it's easy for you to pick up on. Great news not only for you but also for anyone else you're enjoying TV with – and no matter what you may be watching.
Can anyone use a hearing aid loop system?
Of course, in order to be able to benefit from a hearing aid loop system, you need to have your own hearing aid ready to pick up the signals! However, this type of loop system will work with nearly any type of hearing aid, no matter the make or model.
It is best to ensure that your hearing aid is on loop mode (using the T-coil) so that it can connect to the loop directly, but this should be easy to configure. If you're unsure, do always consult the manual provided with your hearing aid(s), or reach out to our team for support.
Anyone who is hard of hearing can benefit from a loop system built to deliver crisper TV sound. A room hearing loop, in fact, may be more beneficial if you want to hear conversations in clearer detail across a wider space.
Do I need a specific type of hearing aid in order for my hearing aid loop system to work?
No, you do not need a specific type of hearing aid to use your loop system. As mentioned, TV loop systems have been designed to work with all kinds of hearing aids, to ensure that you get the sound quality that you need, no matter your fitting or chosen brand.
As you'll likely know, everyone has different ears, different needs, and different budgets. Therefore, hearing aids never come in just one or two varieties – there's a lot of specifics out there!
In order to be able to help as many people as possible, Hearing Loop has done its utmost to ensure that our products work with as many hearing aids and leading brands as possible. If you are unsure before buying, of course, make sure to reach out to our team for guidance and advice.
How will a hearing aid loop system for the TV affect those without hearing aids?
A hearing aid loop system has no detrimental effect on others without hearing aids. In fact, they will not even notice that you have changed the volume at all. The point is that you are able to enjoy watching television without feeling as though you are disturbing others – you should never feel awkward about turning up the volume if you need to!
For many families, some of the best times together are spent around the television enjoying films and shows. One of the worst parts of losing our hearing is feeling as though we cannot enjoy these moments truly with our families without being a burden when it comes to the sound. Either we play the films and TV shows at the volumes that we need, which disturbs them, or we have to sit and try to enjoy something that we simply cannot hear properly. Thankfully, there's no longer any need to worry!
Thanks to hearing aid loop systems for TV, that does not have to be the case. If you'd like to know more, be sure to take a look at our online catalogue, or to call or email our team for friendly support.